Purchase Me Learning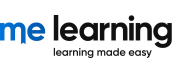 ME Learning offer a wide range of courses which are priced individually (see their course list for price details). With one of our flexible Pay As You Go (PAYG) payment plans, you can access any combination of ME Learning courses simply by making an upfront payment. Your discount is set against the size of the payment. There are three main options:
Universal PAYG – use funds to enrol on any publishers' courses
Single Publisher PAYG – use funds to enrol onto any of this publisher's courses (provides deeper discounts than the Universal PAYG option)
Annual User License – unlimited access to this publishers' range for a set number of people.
Universal PAYG
This pricing is best when you are more interested in using courses from a variety of different publishers. It also gives you the most flexibility if your exact training requirements are difficult to quantify from the outset. Rather like a mobile phone PAYG purchase you put down a small upfront payment (minimum £500) and you can use this to purchase enrolments on any of the courses in our multi-publisher catalogue. Free use of our LMS is an option with PAYG packages (or you can use your own LMS).
For example, if you took the "Level 4' package, you would get a 20% discount. So a course with a 'base price' of £15 would actually cost £12, and when a learner is enrolled onto that course, £12 would be be deduced from your pre-payment.
All PAYG funds must be used within a year of the purchase date, and you can top up your credit as and when you want.
You need to be logged in as a full member (buyer) in order to view publisher specific pricing and place orders.