Purchase Kallidus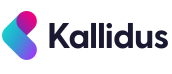 Universal PAYG
Rather like a mobile phone PAYG purchase you put down a small upfront payment (minimum £500) and you can use this to purchase enrolments on any of the courses in our multi-publisher catalogue. Funds are used to purchase student enrolments on a course. This pricing is best when you are more interested in using courses from a variety of publishers. Free use of our LMS is an option with PAYG packages. All PAYG funds must be used within a year of the purchase date.
If you prepay for a specific publisher with our Single Publisher PAYG option, then much lower enrolment pricing (and site licenses) are available.
You need to be logged in as a full member (buyer) in order to view publisher specific pricing and place orders.