Purchase Access Group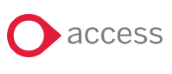 Universal PAYG
Rather like a mobile phone PAYG purchase you put down a small upfront payment (minimum £500) and you can use this to purchase enrolments on any of the courses in our multi-publisher catalogue. Funds are used to purchase student enrolments on a course. This pricing is best when you are more interested in using courses from a variety of publishers. Free use of our LMS is an option with PAYG packages. All PAYG funds must be used within a year of the purchase date.
Prices shown are subject to VAT.
*Other courses in our multi-publisher catalogue will be priced differently, however the same discount structure applies throughout.
Publisher Enrolments
For deeper discounts than our PAYG option you can simply purchase a quantity of "enrolments" for this specific publisher. This is often the most economical option in situations where you have a specific training requirement. Discounts start at 25 enrolments and increase significantly with volume. Each "enrolment" provides one user with 3-month's access to any one course from the range. Enrolments must be started within one year of the purchase date. When you purchase a quantity of enrolments, you also have the flexibility to "mix and match" between any of the publisher's courses that are priced the same. If you require a selection of courses that are priced differently, then we can facilitate that too.
Annual User License
Where you have high demand for a large group of learners then we can offer you an annual license for a fixed number of learners, who will then have unlimited access to a defined course library. User license pricing is available on request and based on specification of requirements (course titles and number of learners).
All courses can be easily accessed via your LMS.
Need an LMS? You can use our LMS for free (for the purpose of accessing any courses that we supply). A modest charge applies for bespoke configuration and use of our LMS with courses that are not supplied by ourselves.
You need to be logged in as a full member (buyer) in order to view publisher specific pricing and place orders.