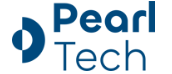 What do we do?
Since 2015 we've been providing education technology solutions and content, to help Colleges and Training Providers make learning more accessible.
Why Pearl? - Your time
Your time should be spent dedicated to your learners, and with our services you can do just that, and save money at the same time! We use our expertise to create the online content, assignments and develop our innovative purpose-built learner management system to suit your needs and ensure that it's always ready for complex regulated delivery. With our portfolio of over 900 courses and scalable technology we can help you make your learning more accessible, widen participation and improve existing success rates!