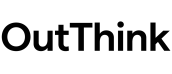 OutThink is a London-based company, recognised globally for innovation in information security. OutThink was set up in 2015 by a team of four CISOs, human-centred security professors and researchers from Ruhr-University Bochum, UCL and Royal Holloway, University of London.
Today, across the world, the vast majority of security incidents and data breaches are caused by the employees. Prevent data breaches by training your people.
The OutThink security awareness training catalogue covers the full spectrum, as certified by the UK GCHQ and APMG. It comprises of 21 short (5 min) interactive modules, with 2D animation, available in 14 languages. We use storytelling, real life scenarios and characters your employees can identify themselves with.
Via Course Source, OutThink's extended range of online security training courses are now available for businesses to access through their own LMS. These courses draw from OutThink's industry-leading expertise and are designed to significantly improve staff vigilance and awareness pertaining to security; ensuring that staff modify their behaviours to best protect the business. The courses use a micro-learning approach combined with high quality animations and interaction. For maximum flexibility the course modules can either be purchased individually or licensed as a library to provide a comprehensive solution.