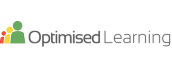 Optimised Learning create custom designed interactive eLearning courses with engaging content that helps deliver rapid training, anytime, anywhere that is cost effective for businesses to roll out across their employees and/or customers.
Their courses hold trainee's interest and assist their learning in several ways. Active participation increases learning retention. There are several types of quizzes that thoroughly assess course comprehension while fostering interactivity for more lively sessions.
Developing a rapport with trainees is essential to guide their success. Optimised Learning add voice narration and videos to a course for a personal touch.
Optimised Learning specialise in Building energy Management Systems eLearning courses, targeted at facilities and maintenance staff.
Over the last 3 years their Partner business, Optimised Buildings, have optimised HVAC / BeMS up and down the country and have recognised that there is a lack of understanding of how BeMS should operate in commercial buildings. As a result end users are paying the price in rising energy bills.