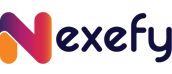 Nexefy may seem like new kids on the block, but we've spent the last decade blending our love of engaging storytelling with cutting-edge technology to bring learning to life. Our award-winning and growing off-the-shelf suite, Skills Library, boasts an engaging and fully-responsive range of skills courses designed and developed by Nexefy to close the skill gaps in your industry.
We prioritise thoughtful design and have always been curious about how people learn and passionate about finding the most effective way to make it happen. This phrase is often confused with "making it pretty", which our solutions certainly are. But thoughtful design is so much more than that. Thoughtful design is in our DNA, and it shows in our work.
From the very first flow-chart our learning designers construct to the impactful and beautiful imagery our visual and motion designers bring to life, right down to the last bit of intricate code our developers write, it's all done with the purpose, clarity and outcome of the learning in mind. As a result, our products create reliable and measurable change for our customers.
Our seasoned team of industry experts operates with years of production experience to create award-winning training. We have defined processes that ensure we deliver to the highest standard of digital learning. We have worked with a vast array of clients across industries to deliver performance-driven and emotionally-moving training solutions tailored to their specific needs.