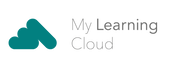 My Learning Cloud are the learning and development specialists in Health and Social Care and as a Skills for Care Centre of Excellence, are committed to the development of elearning within the sector. My Learning Cloud provide over 90+ CPD certified courses and their Care Certificate online elearning was the first to be endorsed by Skills for Care in England. These include specific sets of courses which cover the different legislation of Wales and Scotland.
With over two million elearning courses completed, My Learning Cloud's innovative solution enables care providers to easily deliver high-quality training throughout their organisation, meeting compliance requirements and ensuring best practice.
Through their collaboration with other organisations and experts in health and social care, My Learning Cloud are able to meet Skills for Care and CQC's guidance and best practice standards.