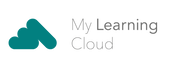 My Learning Cloud provide the complete solution for care organisations to simply and effectively manage their learning and development. Formed in 2012 from the desire to improve the quality of training across the care sector, My Learning Cloud became first eLearning provider in England to be endorsed by Skills for Care.
My Learning Cloud provide over 80 highly interactive, CPD-certified elearning courses, all written by subject matter experts who understand the sector's needs and requirements. These include specific sets of courses which cover the different legislation of Wales and Scotland.
All of our eLearning courses satisfy regulatory and statutory requirements. Through our collaboration with other organisations and experts in health and social care, we are able to meet Skills for Care and CQC's guidance and best practice standards.
In 2019 My Learning Cloud won a Leaders in Care Award for their work in recruitment and training and appeared in The Times newspaper's Care Checklist.