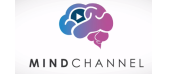 Mind Channel is a new and innovative microlearning provider. The content, in the form of very short bite-sized modules, is fun and informative and unlike anything else on the market. The range covers everything from personal development to leadership to sales, project management and more. The content can be licensed as a full library and also by subject area, providing users with an eclectic resource for works-skills and personal effectiveness.

What makes Mind Channel unique is the high quality character-based animation (different to the standard infographic videos found in most microlearning) and each module offers practical tips learners can use straight away.
The content is SCORM compliant (easily accessed from your LMS), and in languages including English, French, Spanish and South American Portuguese.

Mind Channel content works on any device and is particularly loved on mobile and tablet. They also develop beautiful bespoke microlearning content and offer business strategy consulting.