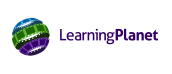 LearningPlanet are a privately owned and operated organisation, and they are experts in video-rich online training. With over 25 years in the corporate learning and development market and experience across four countries they have built LearningPlanet to meet the needs of the training and coaching market and fill the gaps they identified when owning and running classroom training and consulting businesses.
LearningPlanet have created a high quality video library that can be used for training and upskilling as, when and how anyone needs it - it's a revolution in online learning for individuals and businesses in the areas of sales, service and leadership.
Microlearning is the new buzzword in training, with businesses and their employees recognising the benefits of short, sharp training interventions. LearningPlanet have designed their video and course library to suit just that need; short, specific, targeted video content that you can use over and over again from any device. The content is usefully packaged into a number of "learning pathways", each containing a series of related microlearning videos and workbooks to prompt reflection and to help embed the learning within real-life settings.