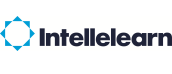 We are a team of people passionate about creating awesome learning experiences that educate and entertain learners. Our approach to producing online courses which are rich in the latest e-learn technology plus excellent content from our specialists has resulted in our learners achieving pass rates of 98% and higher! So, whether you are looking for a new skill to launch your career or simply refreshing existing knowledge, our courses are proven to produce the results for you.
Learning does not need to be boring! We make learning experiences that are cool and engaging. We also understand our learners will constantly be battered by time pressures. So all Intellelearn courses are built with 'stop-start' technology and in 'bite sized' modules so you can learn at your pace and on whatever device you want.
Intellelearn courses are designed to be cool and engaging but equally importantly, effective and results driven.
All Intellelearn courses are fully accredited by the leading national bodies and recognised by all employers. Your peace of mind that you are buying a quality course is the fact our courses are rated Excellent by the CPD.