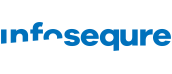 Infosequre provides security awareness e-learning modules to put your people at the front line of the fight against cyber threats. The security awareness e-learning material is story-based and includes interactive elements and gamification.
Our multidisciplinary team of learning experts, information security specialists, graphic designers, and animators work together to define learning goals and create effective, enjoyable and interactive awareness programs.
Infosequre is Europe's leading provider of security awareness training solutions. We have over 20 years of experience and millions of end users throughout the world have followed the modules. Our vision on learning is based on continuous learning. That is why we have developed various training formats. Our introduction program (20min) offers the most important topics in an accessible and recognizable way, in-depth training (10min) go more into detail, and microlearnings (3min) and security flashes refresh certain topics. This way, you are ensured that the knowledge and skills in information security remain top-of-mind.