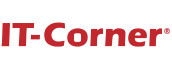 IT-Corner is a smart training leader, content development factory and digital transformation powerhouse. We are the leading UAE government strategic e-learning partner with cutting edge educational technologies that changes the way you impart training within your organization. We Transform You the same way we have changed multiple leading entities.
Our library of 100+ In-House developed soft skills, multi-lingual interactive courses cover HSE, administrative skills, Career development, HR, Personal development, Sales & Marketing, Supervisors and Managers, Workplace essentials, and Information Technology.
We also provide content authoring and development to meet your specific training and learning objectives such as onboarding, induction (vocational / non-vocational). We author and digitalize your content into state-of-the-art e-learning courses. Our development approach is Immersive and Engaging (while giving you options of Animation/Infographics, gamification, XR/VR/AR, as well as People with Disability Friendly Courses). Our approach keeps your learners engaged while giving them an "edutainment" immersive experience with guaranteed knowledge retention and Return On Investment.