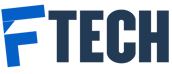 As an industry leader, Framework Tech has continuously pushed the boundaries of educational technology, revolutionizing the world of online learning. Founded by the visionary Mark Lassoff, the company has carved out a unique space, delighting tech enthusiasts and professional learners with video content that is as engaging as it is instructive.
With a community of over 2.5 million learners worldwide, Framework Tech has bridged the gap between entertainment and education, creating a unique, immersive learning experience that resonates with students. Each production is a testament to the company's unwavering commitment to teaching excellence, a principle deeply ingrained in the company's DNA.
What sets Framework Tech apart is its meticulous approach to course development. Their instructors are more than just tech-savvy professionals; they are educators first and foremost, handpicked for their unique ability to translate complex technological concepts into digestible, engaging lessons. This insistence on the art of teaching, combined with a deep understanding of their craft, ensures that Framework Tech's content is not only informative but also transformative.
Moreover, Framework Tech's learning experience is beautifully tailored, designed with diverse learning preferences in mind. Whether it's bite-sized modules for those craving quick knowledge boosts or comprehensive programs for learners seeking in-depth training, there is something for everyone. Thousands have leveraged their innovative certification programs as springboards to successful careers, testifying to the practical impact of Framework Tech's courses.
As a trailblazer, Framework Tech continues to evolve, constantly innovating to stay at the forefront of the online learning landscape. Their commitment to their cause has garnered them numerous accolades, solidifying their position as an industry stalwart. However, Framework Tech's mission extends beyond content production. As a fierce advocate for quality in online education, the company tirelessly emphasizes the significance of a well-rounded learning experience.
With every video they produce, Framework Tech lights up the spark of passion in tech enthusiasts worldwide, enriching the online learning industry and reinforcing their commitment to creating transformative educational experiences.