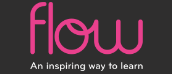 Flow are a leading provider of training to the hospitality sector. Using the latest technology, Flow delivers a continuously evolving learning and development solution tailored to the hospitality and tourism sector, providing accredited, certificated training throughout the industry (Institute of Hospitality and CPD endorsed).
Easily tailored to fit into your business, Flow will have a significant impact on productivity and profitability by developing and motivating staff, reducing training costs and increasing sales.
Flow has been designed to inspire learning through our comprehensive portfolio of innovative and engaging online modules. And with over 30 years of hospitality experience, we feel our industry expertise gives us unique empathy with all our clients, enabling an excellent level of service and support.