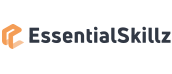 Established in 2001, EssentialSkillz has offices in the UK, US and Ireland and is recognised as a market leader for Health and Safety eLearning.
Health and Safety eLearning is vital for any organisation. It creates a good culture within the business and shows your staff that you care about their health, safety and well-being. This range of Health & Safety and Compliance eLearning courses is designed to help you quickly and efficiently roll out relevant, targeted training to your workforce.
EssentialSkillz range of eLearning courses include rich animations (no Flash is used, so M-Learning is an option as courses are compatible with iPads), crisp clean graphics and engaging content.
All courses are editable by the client, using their rapid course authoring tool, WorkWize Author (license fee of £750 applies) or the courses can be re-branded by EssentialSkillz for a one-off fee of £750 per set of courses with suitable logo files provided by the client.