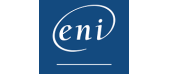 ENI has been a specialist in computer training for more than 30 years.
We provide a tailored response for each of your employees, keeping in mind their level, needs and expectations.
ENI offers you a unique educational interactivity with practical exercises directly within the applications and with an immediate result analysis, that respects the 4 training steps:
The learner watches a video
The learner carries out the exercise directly within the application
MEDIAplus instantaneously checks the answer
MEDIAplus provides the answer
The exercise is performed directly within the application studied, all reply paths are taken into account: drop menu, right-click, keyboard shortcut…
Learn by practicing with ENI!