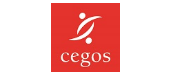 Cegos is a global leader in professional learning with a catalogue of over 200 of the best e-learning courses on soft skills and other business topics.
Courses feature engaging interactivity to capture learners' attention, ensure skill development and enable behaviour change. All courses are built tablet-first so they're suitable for use on mobile devices..
Courses feature real-life scenarios with a contemporary, user-friendly design. To help support global organizations and their initiatives, courses are localized into up to 18 languages. The courses aren't just translated, they're adapted to local languages and cultures by local experts.
Cegos e-learning courses cover critical skills that companies need in today's competitive business environment, enabling employees to update their skills on the job and on demand, and be lifelong learners.