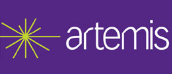 The Artemis vision is to have high quality induction resources for members of the Children's Workforce and a learning community that is active in developing and sharing other learning content.
Created in 2008 Artemis was born out of a need for common induction across the children's workforce in the U.K. Six Local authorities in the West Midlands formed a partnership with IEWM and together with Active Mind Solutions created the Children's Workforce Induction Programme (CWIP).
Written by local subject matter experts and beautifully illustrated on screen the CWIP has been successfully implemented in various Local Authorities, private and voluntary organisations across the UK. Building on that success Artemis has since created an entire suite of e-learning products all written and verified by subject matter experts from all across the UK.
Please note that "The Children's Workforce induction Programme", comprising 13 modules, normally counts as two units, but as a special introductory offer, can currently be purchased as a single unit.